Album Review: Andrew Rayel's Find Your Harmony
Debut album released today, May 30th on Armada.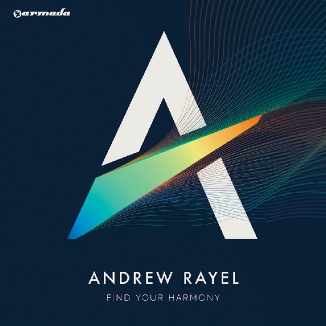 Andrew Rayel, often referred to as a modern-day Mozart, released his debut album today, titled Find Your Harmony, and after giving it a listen, we can tell you first hand that you're not going to want to miss it.

This 18 track Armada label album takes you on a journey of indescribable sounds and feelings which is a feat that could only be mastered by someone with classic musical training.
Last month when I interviewed Andrew before his show at Cielo NYC, we were still eagerly awaiting details but now the day has finally arrived and the world will get to enjoy the magnificent compilation of trance and progressive music.
The album begins with sounds reminiscent of a movie score- instrumental, ambient, and calculated. The album then transitions into more progressive dance music. Featured on Find Your Harmony are many talented vocalists including Christian Burns, Jonathan Mendelsohn, Alexandra Badoi, Sylvia Tosun, Lira Yin, Jano, and Jwaydan.
This melodic and progressive debut is enjoyable to listen to, taking you on a journey from intro to outro complete with beautiful melodies and vocals really is just as Andrew told us, "trance is the perfect way to combine classic music with electronic music."
Purchase the album here.
Tracks:
Andrew Rayel – Find Your Harmony (Intro) (03:34)
Andrew Rayel – Dark Warrior (04:54)
Andrew Rayel – Impulse (05:04)
Andrew Rayel feat. Cindy Alma – Hold On To Your Love (04:40)
Andrew Rayel feat. Christian Burns – Miracles (05:11)
Andrew Rayel – Latifa (05:29)
Andrew Rayel & Armin van Buuren – EIFORYA (05:00)
Andrew Rayel – Followed By Light (04:37)
Andrew Rayel feat. Jano – How Do I Know (05:15)
Andrew Rayel – Rise Of The Era (04:58)
Andrew Rayel & Jwaydan – Until The End (05:00)
Andrew Rayel feat. Jonathan Mendelsohn – One In A Million (04:07)
Andrew Rayel & Lira Yin – Fading Echoes (04:00)
Andrew Rayel with Bobina – Sacramentum (05:20)
Andrew Rayel – Power Of Elements (05:45)
Andrew Rayel feat. Alexandra Badoi – Goodbye (04:54)
Andrew Rayel feat. Sylvia Tosun – There Are No Words (03:38)
Andrew Rayel – The End At Pianoland (Outro) (04:07)