5 Stops Over Four Hours in Savannah Georgia
After a relaxing weekend in Hilton Head Island, South Carolina I had the pleasure of enjoying four hours in Savannah before my evening flight. The spring leaves were in full bloom and I have rarely seen such an amazing display of greenery everywhere I looked. Depending on how much time […]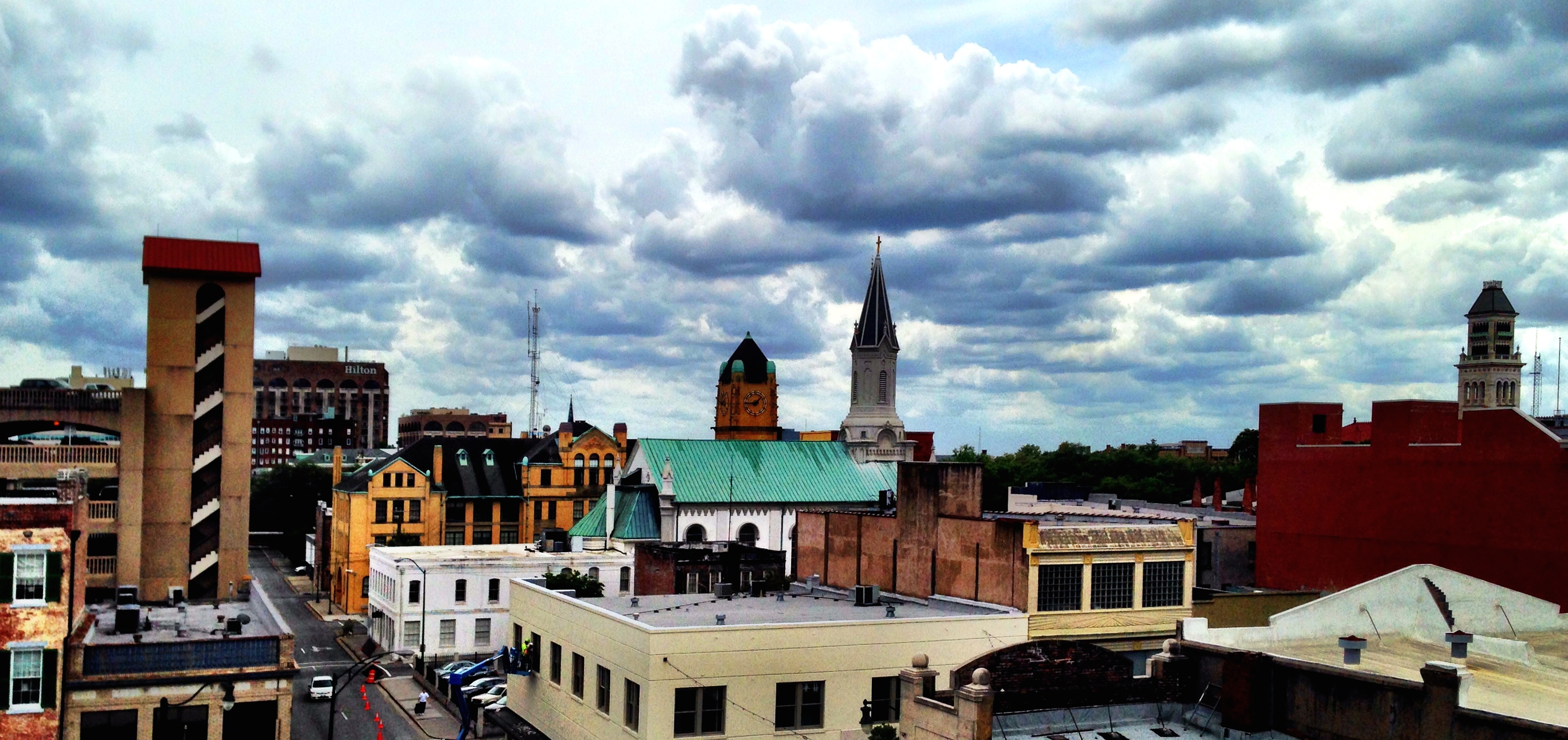 After a relaxing weekend in Hilton Head Island, South Carolina I had the pleasure of enjoying four hours in Savannah before my evening flight. The spring leaves were in full bloom and I have rarely seen such an amazing display of greenery everywhere I looked. Depending on how much time you have, there's plenty to do but here's the 5 ways I spent my time in the beautiful southern city.

1. Savannah Forsyth Fountain: Drayton street & East Park Ave Savannah, GA 31401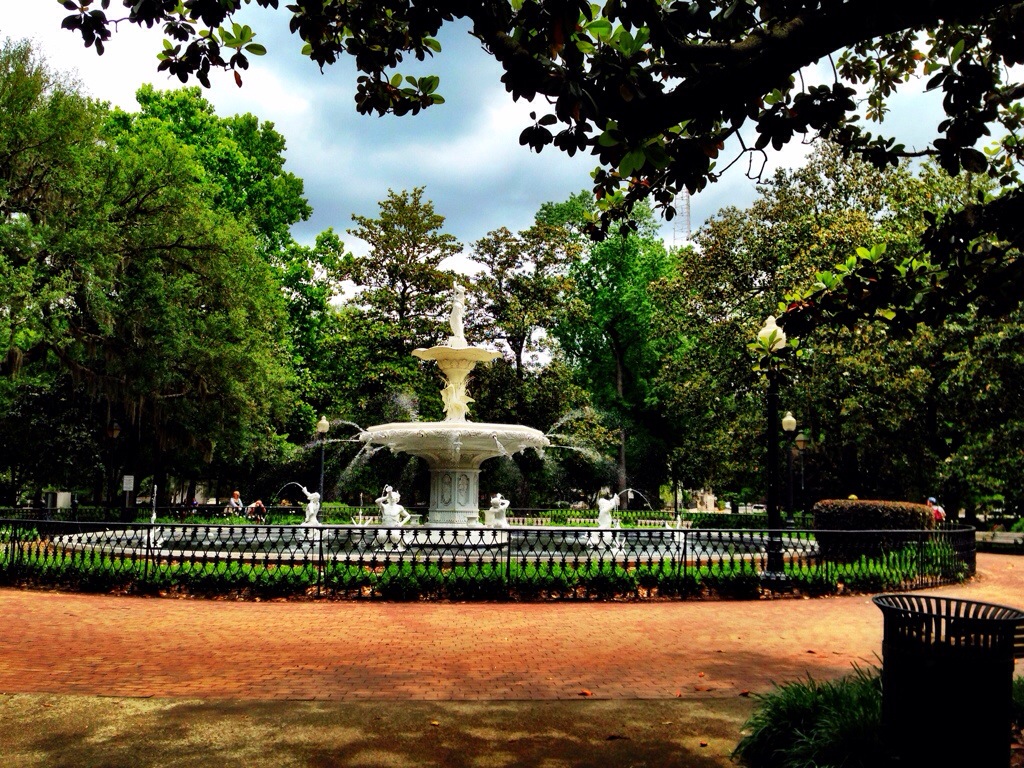 We parked (for free on Huntingdon street) and took a stroll in the surrounding streets. Homes were covered in vines and gardens were filled with flowers. The fountain itself is lovely as is exploring the park.
Pro tip: There's a restroom and cofffee should you need either at the cafe in the center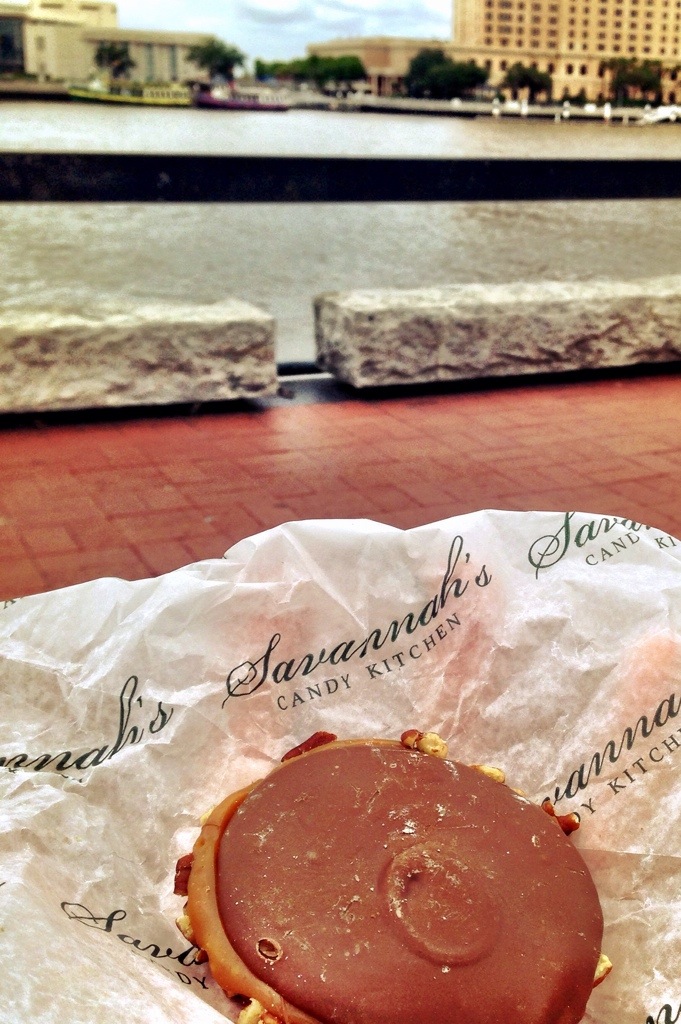 They make fresh pralines right in front of you and give out free samples. They also have a variety of other sweets and treats including saltwater taffy and southern specialties. Grab your sweets and then head outside for a walk down River Street.
3.  River Street Walk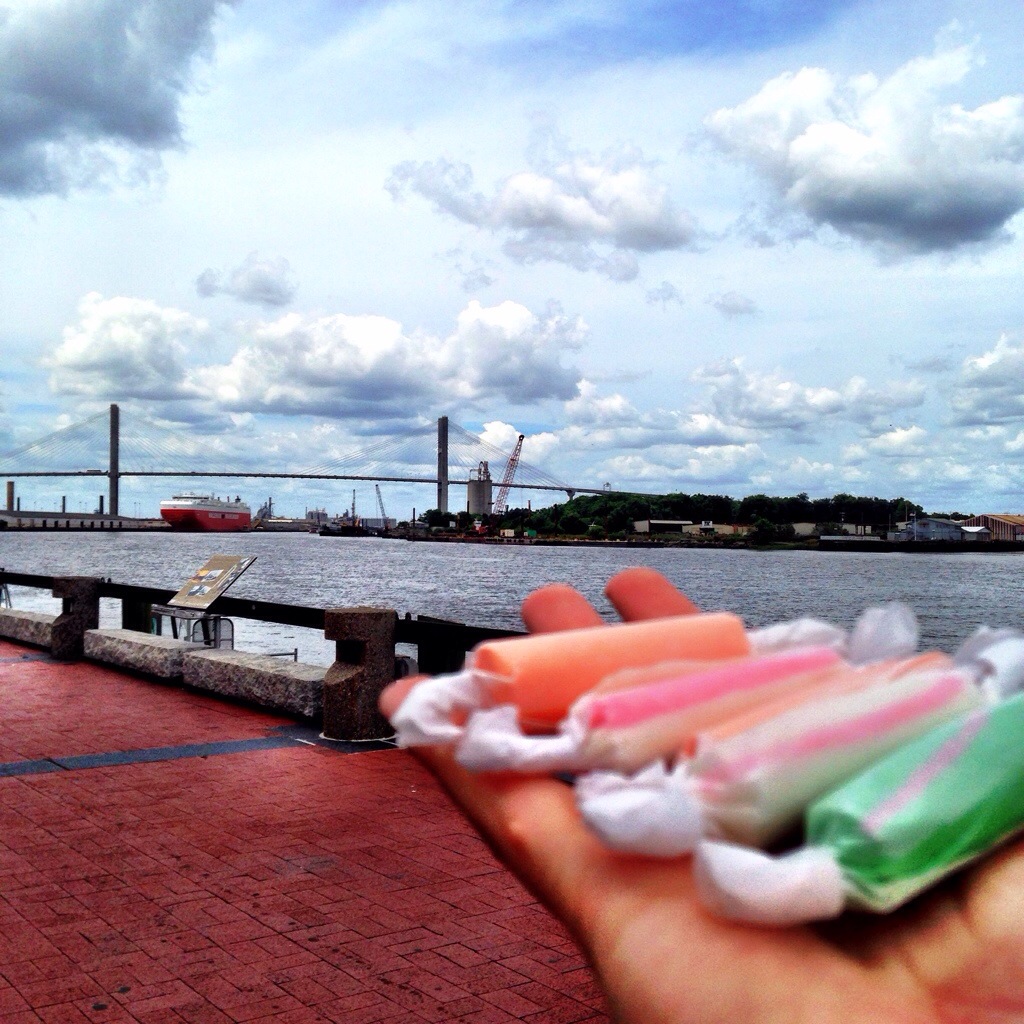 This quaint brick walk is filled with souvenir shops, artists, musicians and restaurants. I enjoyed some of the saltwater taffy with a view of  The Talmadge Memorial Bridge is a bridge in the distance. There's a great local vendor weaving and selling baskets and flower bouquets as well.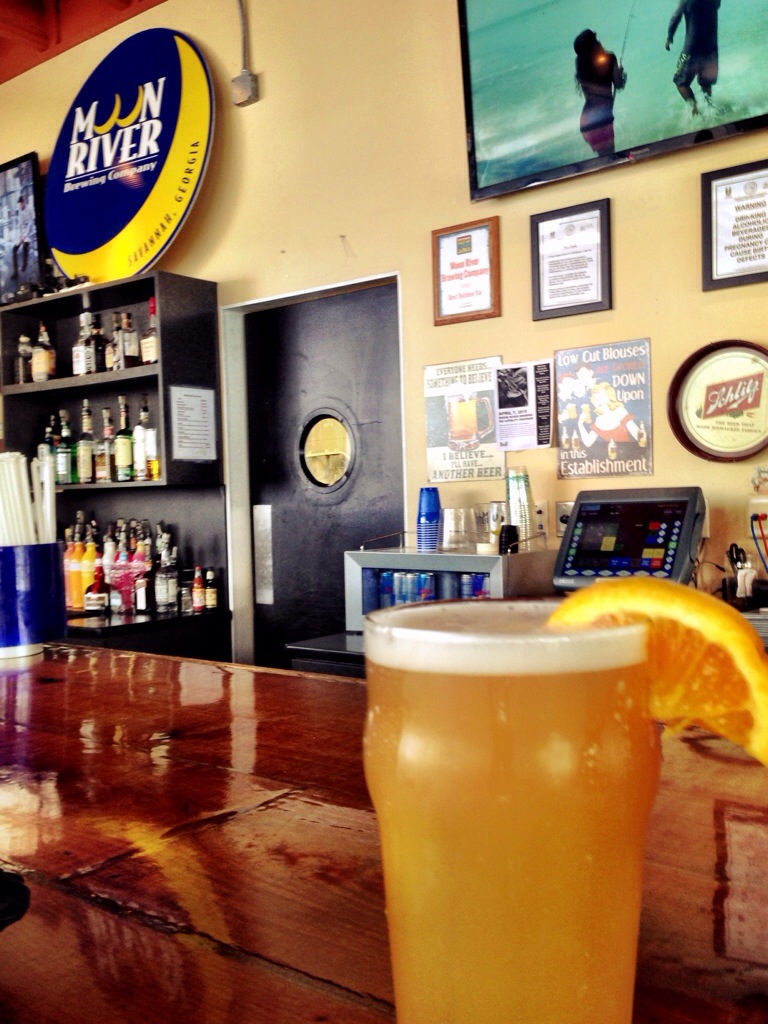 Next we stopped at the Moon River Brewing Company. The draft selection is lighthearted with selections like "Yoga Pants"  and "Swamp Fox." We enjoyed a Belgian Style Ale called the "Wild Wacky Wit" and a Classic English Style Pale Ale called "Apparition Ale."
Pro Tip: You can walk the streets of Savannah with your beverage of choice! So take your Mint Julep or Brew to go!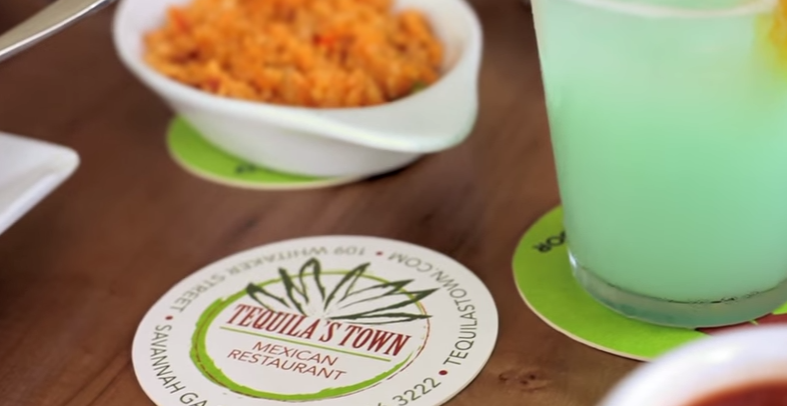 Our final stop was a late lunch at local Mexican joint Tequila's Town. They have a great well lit space with great art deco and well lit dining areas. You can enjoy $18 pitchers of margaritas (which you can take part of to go should time allow) and a great variety of Mexican and Tex-Mex cuisine. We had a Taco Salad and and a Shrimp Quesadilla. They also make guacamole tableside which is an added reason to give this spot a try over all the other options.
Did I miss your favorite Savannah spot? Tweet me your city gems @findingpeace