Highlights aboard the Groove Cruise: Miami Edition
Taking to the high seas for Groove Cruise's 10 year anniversary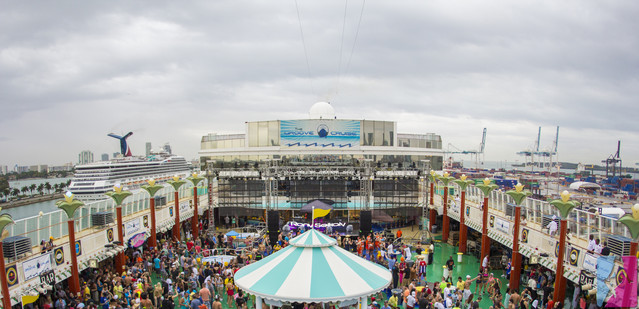 When I heard about a four day adventure on the high seas with 96 hours of music provided by around 70 DJ/Producers to a sold out crowd of around 2700 participants, we were both intimidated and excited at the idea of partaking in this escapade.
I had the pleasure of chatting with the founder Jason Beukema before we set sail. It was exciting to hear some of the insights behind his vision and passion for this adventure. Groove Cruise began with 125 friends ten years ago, and now there are around 4,700 people taking part on both coasts. It's now grown to a bi-coastal event with an incredibly high return rate of past party-goers.

So what was it like being aboard for four days on the largest ship chartered in its history? While recounting the entire four days minute by minute would be an impossible task, I will give you my top 10 highlights of this tenth anniversary trip.
1. Diversity
There was so much cultural and musical diversity. While yes, this is a cruise that unites under the banner of "electronic" music, there was a wide array of musical styles. From techno, house, trance, progressive-even an old school hip hop party. There was also a wide array of attendees. Old, young, singles, couples, international, domestic, you name it, there was someone representing.
2. The Music
While this might seem like a "duh" highlight, we really have to complement the talent aboard the ship. Several DJ/producers had several sets at different time slots in different venues and we really loved hearing them break out different styles depending on the time/venue. Being a classic trance lovers, it was such an amazing experience hearing the legendary Gabriel and Dresden play straight into an amazing set by Stefan Bossemsof Cosmic Gate. Other musical highlights included: Markus Schulz, Gareth Emery, Deniz Koyu, Tritonal, EDX, Adrian Lux, Funkagenda, and Michael Woods.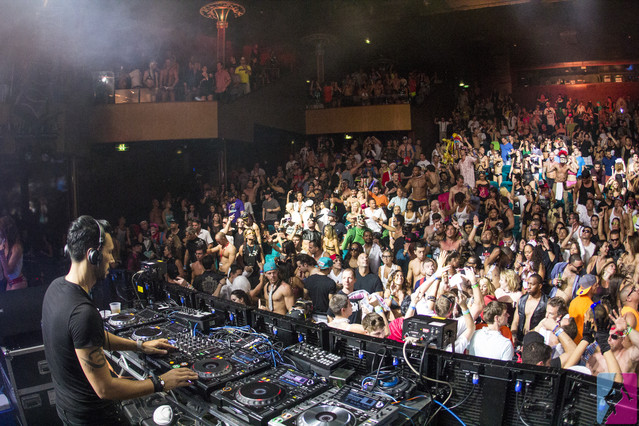 3. Giving Back
One of the biggest highlightswas being able to help give back to the community of Cozumel. Early Saturday morning a group of around 35 cruisers left the ship carrying backpacks full of donated items such as clothing, shoes, school supplies and toys. We then delivered these to a local orphanage Ciudad de Angeles and played with the beautiful children. We're so thankful that the Whet Foundation takes this opportunity to bring the music community together and make a difference in the lives of the locals. Head over to Cuidad's website to donate or adopt a child.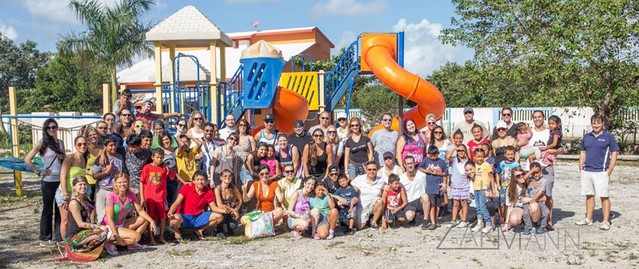 4. The Ship
The Norwegian Pearl is a gorgeous cruise liner with 13 decks, 16 amazing dining options, 13 bars and lounges, a casino, spa, pools, and fitness center. Oh and how could we forget?  There's an on ship bowling alley and rock climbing wall. The rooms were comfortable and the in cabin bathroom was far more spacious than any other cruise I've seen.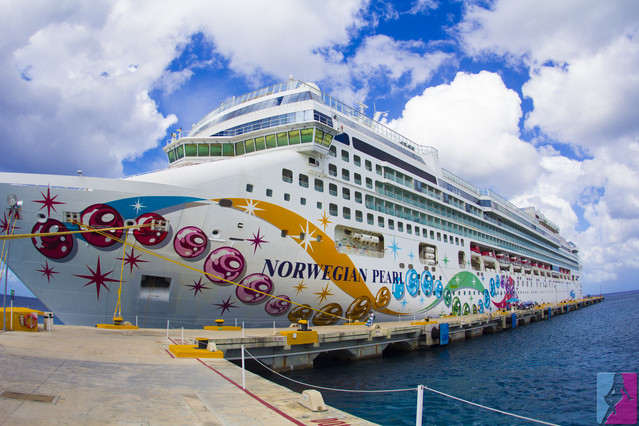 5. The People
The infamous toothpaste man was aboard sporting his toothpaste attire and brushing away, people who had traveled from Europe, California, Texas, and Miami locals alike all shared a love of music and came with a spirit of adventure. Also big shout out to the staff of the cruise! We had a chance to chat with several of them at various dinners and it was really amazing to hear their stories and see their passion. There was also someone stationed outside of the main buffet spraying everyone's hands with hand sanitizer as they walked in saying "Happy happy washy washy smiley smiley." This saying with a huge smile received amazing reactions from all guests.
6. Markus Schulz's 6 Hour Birthday Set
On the final evening of the cruise Markus Schulz played an incredible set from 11pm to 5am. He opened the set hard with really intense trance morphed with techno and showed no mercy. He's been deemed the "unicorn slayer" by fans and after witnessing his vigor on Sunday night, it was no wonder. At midnight a big cake was brought out for his 39th birthday and Markus kept the party going. We're always amazed at the progression that Markus takes throughout his sets. He takes you on a journey and it's no wonder that many stay until the very end.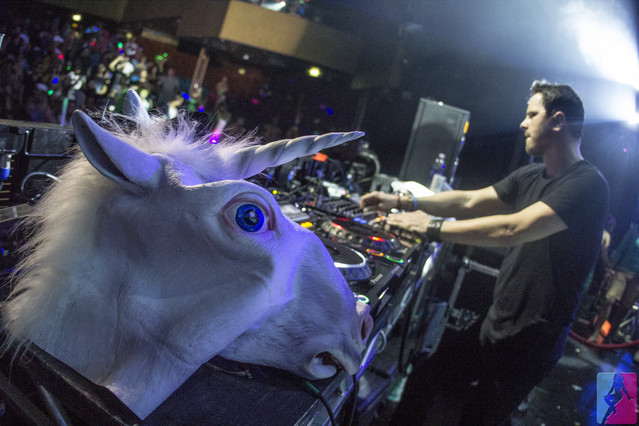 7. The Weather
There's not many places you get to enjoy rain, sun, and warmth in the middle of winter but this trip we got to enjoy just that. The rain didn't stop anyone from dancing away on the open deck (although there was one point where the party was moved to an indoor venue since the equipment was in danger of being damaged.) The sky-scape was breathtaking all throughout the trip and definitely set the experience level to magical.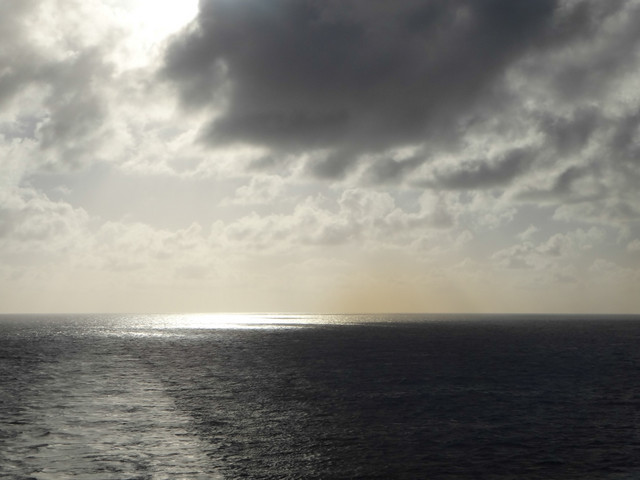 8. The Super Bowl
We've attended many Super Bowl parties over the years but having one in the middle of the ocean on a huge screen is definitely something we won't quickly forget. Attendees proudly wore their teams colors (whether in the game or not) and the energy was high at the kickoff. While the game itself wasn't the most thrilling, the setting did not disappoint.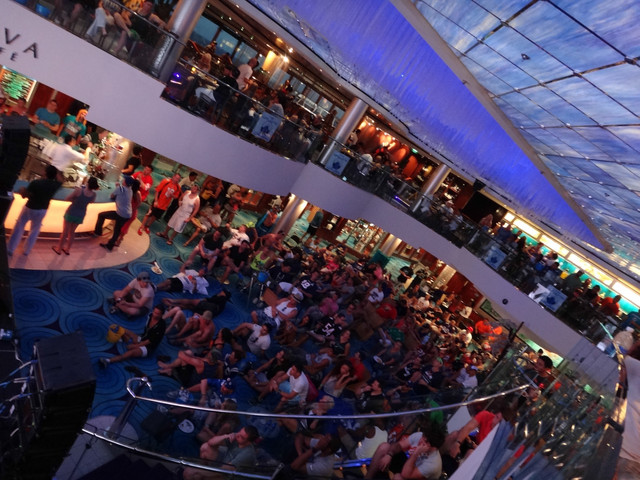 9. Sunrise Sets
For those who made it through the night or woke early enough to catch the sunrise sets there was a sunrise party on the upper deck where you could dance and watch the sunrise. Watching the sunrise to music and smiling faces is definitely an experience everyone should have at least once in their life.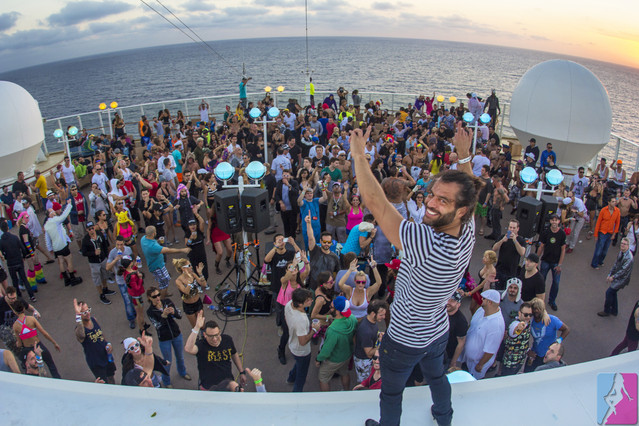 10. Beach Party
Once docked in Cozumel, attendees had the opportunity to keep the party going at a beachfront waterpark. Musical talent included the fantastic Sultan and Ned Shepard and legendary John Dahlback. This was a great chance to lay out on the beach, play in the water, or continue the non-stop dancing that many were able to maintain over the course of the trip.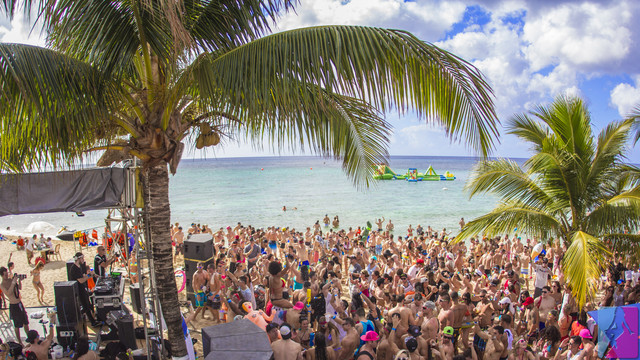 For more info and to grab your spots for 2015 in either LA or Miami head over to the Groove Cruise website. Looking forward to seeing what's in store for this amazing production!