Raymi Peruvian Kitchen and Pisco Bar kicks off NYC Quinoa Week in Style
NYC Quinoa Week runs from Monday, April 28 to Saturday, May 3rd.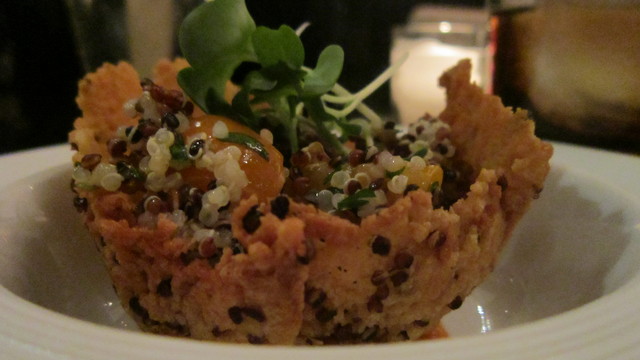 The United Nations had named 2013 the year of the quinoa, and after experiencing a six course quinoa focused dinner at Raymi there's no question in our mind as to why. Not only is quinoa  well known for its health benefits and gluten free quality, but this native seed of Peru has been cultivated there in the highlands for more than 3000 years.

In partnership with the Trade Commission of Peru in New York, ten of New York and New Jersey's finest Peruvian and Pan-Latin restaurants are introduce Peruvian Quinoa Week this week.  During Peruvian Quinoa Week, the participating restaurants will offer special-quinoa centric dishes for lunch and dinner to demonstrate the versatility of one of the world's healthiest foods. Raymi's chef, Erik Ramirez and Panca's chef, Ezequiel Valencia partnered to prepare a special quinoa focused menu to showcase this cornerstone of Peru's rich gastronomic heritage.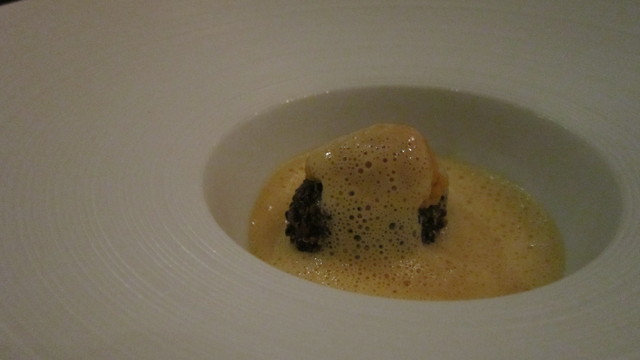 We started the evening off with a delicious quinoa old fashioned. The quinoa infused syrup added a unique twist on the classic drink. We also tried several of the different varieties on the Peruvian national drink the pisco sour. For those who like variety, this is definitely the spot to check out as they have over 30 house infused varieties.
We enjoyed a quinoa bread with three different types of quinoa and potato base. We then had the treat of enjoying uni over a quinoa croquet. This was melt in your mouth amazing with the uni flavor complementing the crispy quinoa cake. We then moved on to the sopa verde which was a delightful spring soup with asapragus, basil, mint and taragon. The quinoa tres colores was a light quinoa salad served in a quinoa parmesan basket.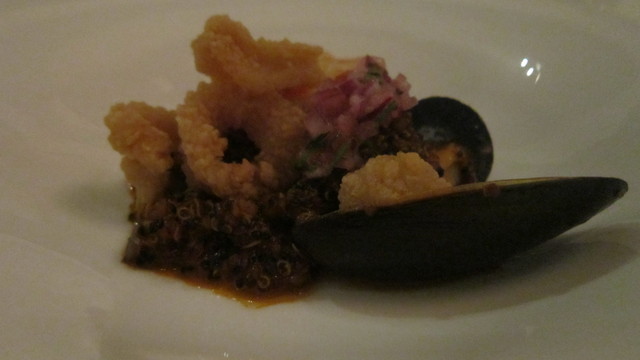 The Mariscos was a beautiful combination of calimari, shrimp, quinoa and mussles. The chef also made a delightful vegetarian option with broccoli, tomato, onion, soy sauce, and crispy corn. Finally we had the lomo saltado which was marinated hanger stake in oyster sauce with soy and garlic. It was paired with white quinoa and crispy yellow potatoes that melted in your mouth.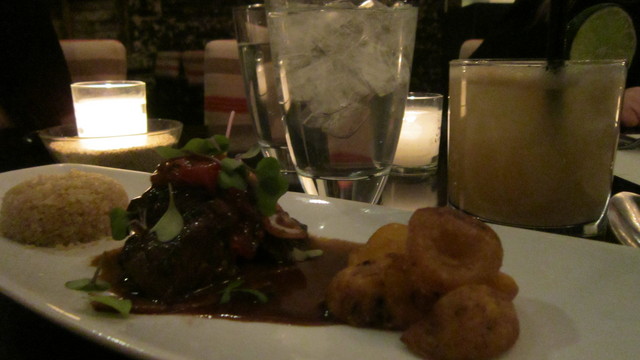 We rounded out the night with a dessert that included quinoa ice cream, a caramelized banana, and dehydrated milk foam. Raymi's owner and son were there as well and it was wonderful to see the passion behind the business.
Full list of restaurants participating in quinoa week:
Coco Roco 392 5th Avenue, Brooklyn, NY 11215 www.cocorocorestaurant.com
Cucharamama 233 Clinton Street, Hoboken, NJ 07030  www.cucharamama.com
Desnuda 221 S. 1st Street, Brooklyn, NY 11211 www.desnudany.com
La Candela  495 South Broadway, Hicksville, NY 11801 www.lacandelany.com
Morocho 1 Union Square West New York, NY 10003  www.facebook.com/MorochoNYC
Panca 92 Seventh Avenue South, New York, NY 10014  www.pancany.com
PioPio 604 10th Avenue, New York, NY 10036  www.piopio.com
Raymi  43 West 24th Street, New York, NY 10010  www.rayminyc.com
Surfish 351 5th Avenue, Brooklyn, NY 11215  www.surfishbistro.com
Warique  852 Amsterdam Avenue, New York, NY 10025 www.wariquenyc.com
If you check any of them out, be sure to share on social media with the hashtag #PeruQuinoaWeek and #PeruQuinoaWeekNYC