Found: The best Wood Fired Pizza in Brooklyn. No Further Questions.
Dellarocco's serves up authentic wood fired Neapolitan pizzas & Italian fare.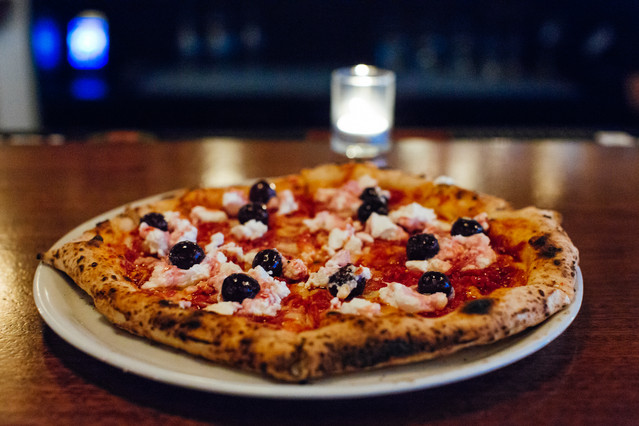 Over the holiday weekend, we had the pleasure of stopping by Brooklyn Heights Eatery Dellarocco's. Since opening its doors in August of 2012, Dellarocco's has become a beloved neighborhood institution, famous for serving authentic wood fired Neapolitan pizzas in a warm and casual environment.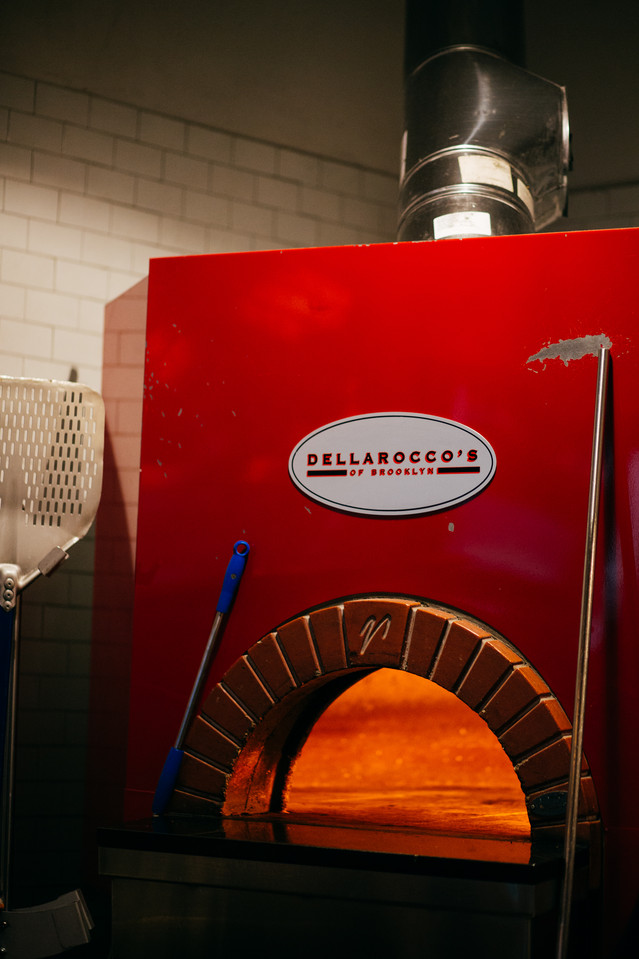 When we walked in, the open kitchen offered a great view of the imported "ferrari red" wood-burning oven along with the cheerful staff baking Italian fare in view of the whole restaurant. The Chef, Giuseppe Manco, hails from Naples and made his first pizza at the age of six. After having one bite of the amazing pizza, it was no wonder that Chef Manco had won the Las Vegas Pizza Expo's 2014 World Champion of Italian Style Pizza.
We started with the Rughetta Salad, which was a delightful blend of Arugula, Cherry Tomatoes, Shaved Parmigiano Reggiano and a light Lemon Vinaigrette. We then moved to the main Pesto Pizza which was Pesto, Radicchio, Gorgonzola, Smoked Mozzarella perfectly wood fired and topped with extra virgin olive oil.
The bar featured 12 rotating draft beers, many local microbrews and a great selection of wines with an emphasis on Italian varietals. We enjoyed a bottle of the Masciarelli Red Wine, which paired perfectly with the salad and pizza. We finished off the meal with a delightfully authentic tiramisu.
There are several new seasonal dishes that have been added to the menu including the Pizza Fabbri (mozzarella, ricotta, spicy soppressata and sweet cherries) the Octopus Carpaccio (thinly sliced octopus drizzled with lemon vinaigrette on a bed of radicchio and arugula) and the Pizza Nutella (melted hazelnut spread and ricotta cheese nestled between two crisp pizza crusts and dusted with powdered sugar.
With a diverse selection of appetizers, salads and pizzas (red, white, gluten-free, vegetarian, and dessert) on offer year-round, Dellarocco's is sure to please any type of palette.
If you're a social media junkie like we are, be sure and follow and share on Dellarocco's Facebook, Twitter, Instagram: @dellaroccos, and Pinterest for a daily dose of pizza inspiration.