Don't Miss TomatoFest 2014 Happening this Weekend Only
LIC's Alobar launches their annual TomatoFest party, with a portion of proceeds going to Dine Out For No Kid Hungry.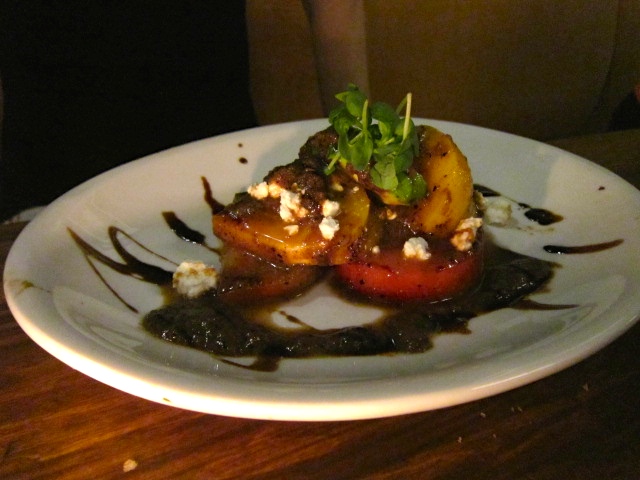 Alobar's annual TomatoFest happening today through Saturday, September 13th and it's something that you should definitely hop on immediately!

Last night we had the pleasure of enjoying their 5 course dinner tasting menu featuring ripe and red and ready tomatoes prepared in a variety of decadent pairings. We started off with a Classic Tomato Gazpacho Amuse which included a cilantro crema. This was so light, refreshing and the perfect start to a wonderful meal.  The next course was an Heirloom Tomato Salad with tomatoes, avocado, basil, goat feta, charred onion vinaigrette and balsamic reduction.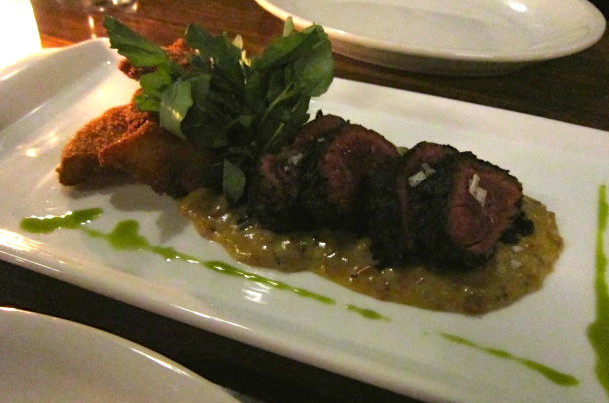 Up next was a delicious flakey portion of Fluke with a rosemary scented tomato water jus, olives, and melted zucchini.  It was full of flavor and perfectly portioned to enjoy without becoming too full for the rest of the meal.  The Hanger Steak was served with a tomato provencal sauce choron with fried green tomato chips. For those of you who don't know choron sauce is a variation on the classic Bearnaise sauce made by adding tomato paste- such an amazing flavor pairing with the steak. Finally for dessert we had an amazingly earthy Basil Panna Cotta with a tomato marmalade and sun dried tomato biscotti.
The best part about this tomato fest is the fact that $10 from each sale will benefit Dine Out For No Kid Hungry. A five course meal all about tomatoes AND you're celebrating and donating to a good cause just by being there and enjoy the food!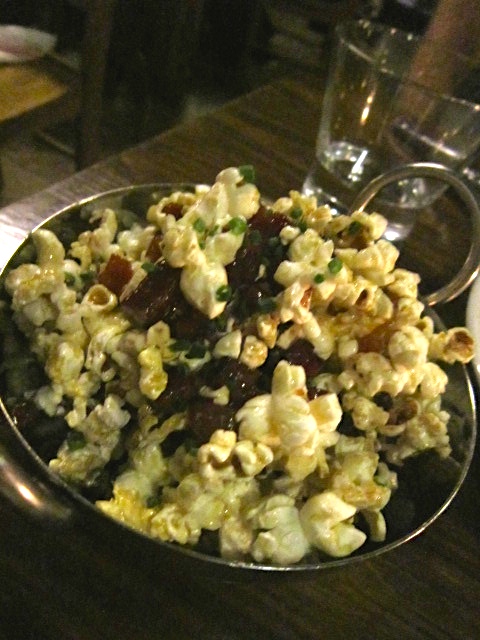 In case you can't make it this weekend, we also enjoyed a couple of amazing items off of the main menu. We tried a Charcuterie and Cheeseplate with a Saucisson Sec, Spanish El Trigal Manchego, and the House Smoked Ricotta. We also had the pleasure of sampling the Maple Bacon Popcorn – if you're a fan of popcorn – or bacon- or maple this is an an incredibly unique marriage of the three. We definitely will be back to enjoy that and some of the other menu options.