Broadway Bites Returns to NYC
An afternoon adventure through foodie paradise....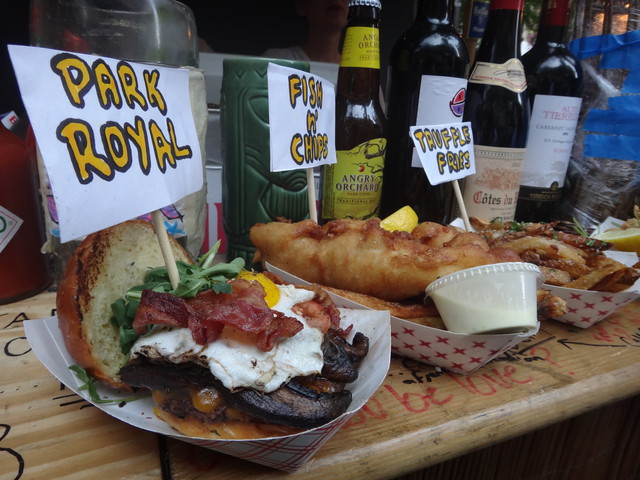 Broadway Bites is back and better than ever! Running from June 3rd through August 1st, this community event put on by Urban Space is a place for foodies, chefs, and all other visitors and locals alike to chow down on an incredible variety of food and beverages from local New York City restaurants.

We started our culinary adventure with a Mel+ Steve hot dog from Asia Dog. We tried a veggie dog, which tasted a lot like spring and was topped with a delicious sesame Asian slaw, scallions, and sesame seeds.
Next we popped over to try a delightful pear Gorgonzola walnut spinach crepe from Bar Suzette. They had a delicious looking assortment of savory and sweet crepes in addition to traditional comfort food, such as calamari and fish and chips. At Mighty Balls, we enjoyed a spicy and tangy gourmet, handmade beef meatball slider with tantalizing tomato and Gorgonzola served on a succulent bun.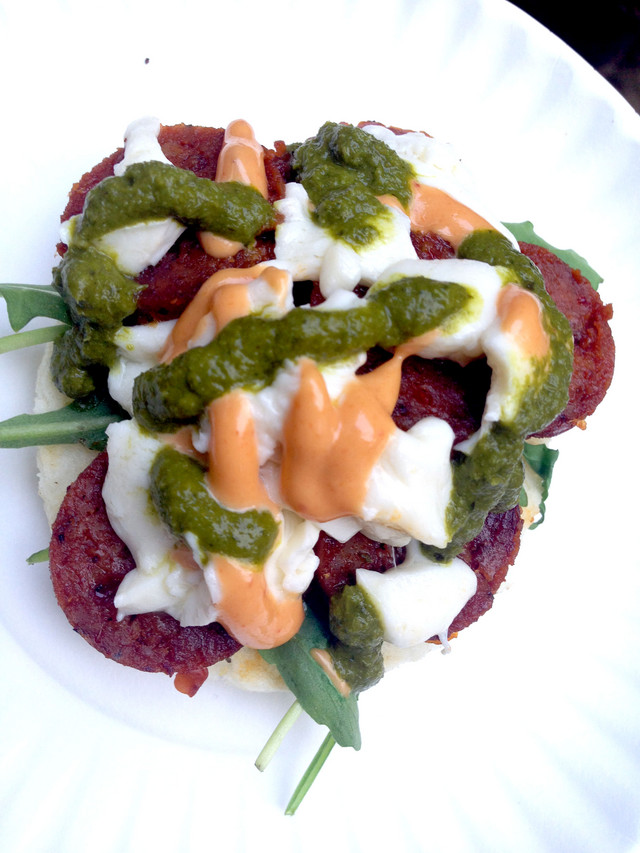 Next up, we swung by Palenque and enjoyed a Colombian corn arepa topped with veggie chorizo, oaxaca cheese and a chipotle mayo. We really enjoyed the homemade Colombian food, and they even had whole wheat and quinoa options as well.
Mason Jar NYC had a great assortment of slow roasted beef brisket, baby back ribs and southern fried chicken. With slow roasted meats, hand sliced fries, and homemade BBQ sauces, this spot is a step above the rest. We tried the almond cheesecake cone which was an unbelievable hand rolled caramelized almond cone stuffed with soft and luscious cheesecake. 
Next stop: the grilled cheese from Mrs. Dorsey's Kitchen for an excellent blend of blue, parmesan, and cheddar cheese between sourdough bread.  Inspired by and named after the founder's grandmother, this is a delicious stop for some good old fashioned comfort food.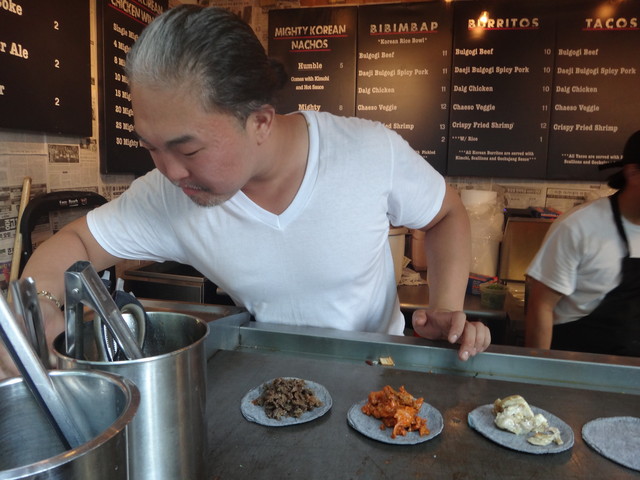 Seoul Lee Korean Barbecue was serving fresh looking Korean Tacos, Burritos, Bibimbap, as well as Korean Double Fried Chicken Wings. You have the option to pair this with a nice cold Korean draft beer.
Nunu Chocolates offers an assortment of handmade chocolates made of natural ingredients and we had the pleasure of trying mescal chocolate over ice cream with a Dream Weaver wheat beer. You should definitely try one of their new alcoholic options that pairs the sweet ice cream and chocolate with a beer float option.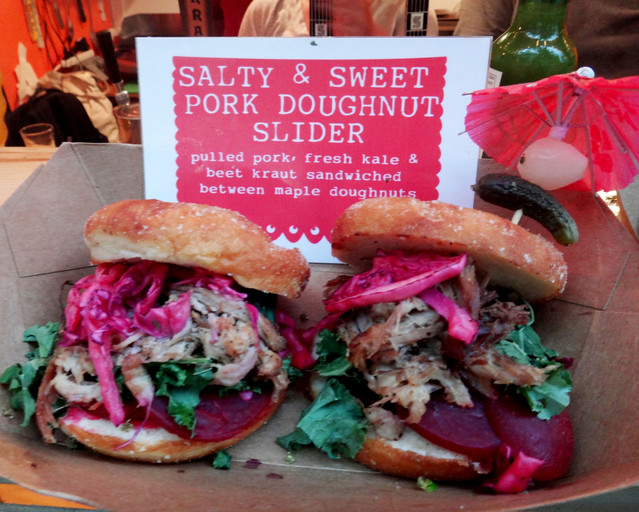 Breads Bakery was there with an assortment of fresh baked breads. we enjoyed a small tuna sandwich which was fresh tuna, lettuce, tomato and egg on a fresh baked soft roll.  Finally, at Jicama NYC we tried their Tlacoyo aka "Mexican pizza" which was two tortillas stuffed with black beans and topped with assorted veggies.Their claim to fame is the decadent sweet and salty doughnut slider which is pulled pork, kale, roasted beets, and red cabbage sauerkraut sandwiched between a maple glazed doughnut. Their mission is to create "light and fulfilling fare that rejuvenates our community." Pro tip: don't walk away after you order – they have all items up within minutes and if you go elsewhere your food will get cold.