Jeni's Splendid Ice Cream Desserts Cookbook Release Party
Cocktails and ice cream on a NYC rooftop at sunset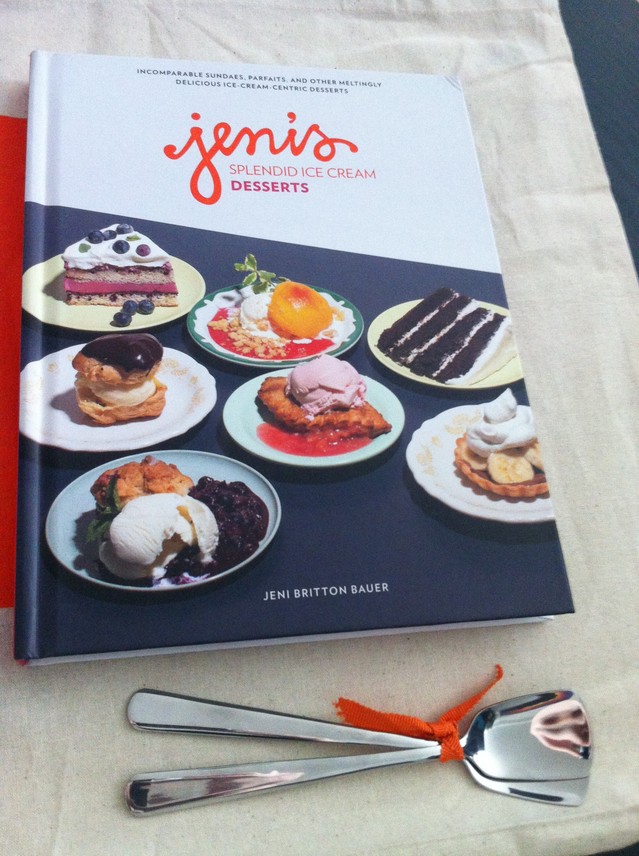 One of the most amazing things about the long winter finally ending is the ability to be outside again without it being painful. Another wonderful plus is being able to enjoy frozen treats again. Joonbug.com had the opportunity to cover a beautiful event thrown to celebrate the release of Jeni Britton Bauer's second cookbook, Jeni's Splendid Ice Cream Desserts.

Jeni's Splendid Ice Cream is an artisan ice-cream company centered in Ohio, but for those of you not in Ohio never fear; it has national distribution. It is known for its creative flavors and its high-quality ingredients.
Her first cookbook, Jeni's Splendid Ice Creams at Home, earned her a James Beard Award and this one is looking to be an impressive follow up.
After taking in the incredible views from atop Gotham West, I tasted my first ice cream cocktail which was called "Rouge Your Knees". It was raspberry sorbet with lavender and topped with gin. The next cocktail was appropriately named "Salty Bitch" and was Oyo Vodka, grapefruit ice cream and terragon with a Himalayan pink sea salted rim. Oyo is made from local soft red winter wheat in the heart of the Ohio River Valley, but is also available here in New York at the Andrews Wine Cellar.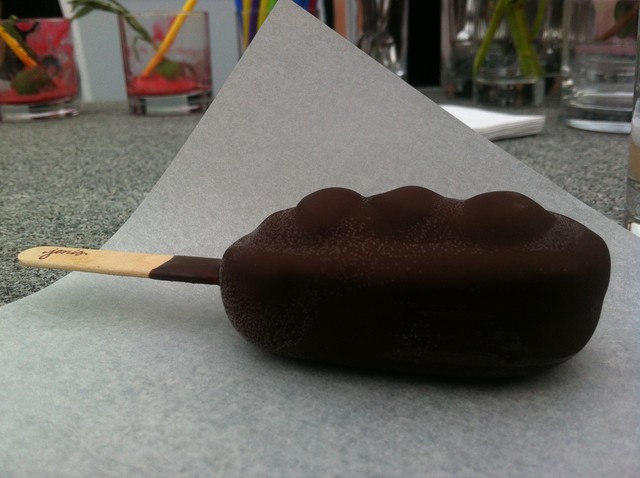 There were also delicious non-alcoholic treats, including my favorite, the J-bar. The J-bar was a perfectly-portioned tasty little morsel of caramel, almonds and vanilla ice cream dipped in chocolate.
The cookbook offers more than 100 new killer recipes and techniques, so be sure to grab your copy today!
And follow them on twitter to stay updated with recipes for summer!